Dunkirk frontd side

Dunkirk back side
The World War incident that inspired Christopher Nolan's latest masterpiece.
17 year-old Dave wakes up sometime in 1940 in a hotel in Paris, thinking about how lucky he is to be in war-torn Europe with his dad. But then Hitler invades France and his dad is duty-bound. Dave is now supposed to catch a boat to Dover, England and safety.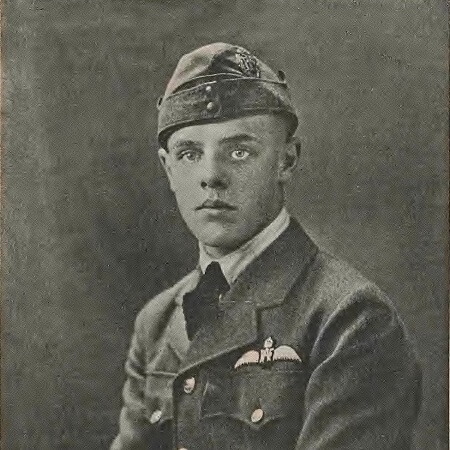 Robert Sidney Bowen, Jr. (1900, October 4 – April 11, 1977) was a World War I aviator, newspaper journalist, magazine editor and author who was born in Boston, Massachusetts. He is best known for his boys' series books written during World War II, the Dave Dawson War Adventure Series and the Red Randall Series. He also worked under the name R. Sidney Bowen and under the pseudonym James Robert Richard.
Bowen turned to writing in 1930, using his prestige as editor-in-chief of Aviation Magazine to write Flying From The Ground Up, a non-fiction work on how to fly an airplane. He began freelancing for pulp magazines. In 1934, he headlined his own pulp magazine, Dusty Ayres And His Battle Birds, for Popular Publications. Twelve issues were released, the first ten published monthly from July 1934 through April 1935. Bowen continued writing for mystery, adventure, sports, and aviation pulp magazines through the 1950s.
After the invasion of Poland by Germany in 1939 sparked World War II, Crown Publishers called Bowen, asking for an adventure story based on the war. The Dave Dawson series, also known as the War Adventure series, was the result. Bowen got to work immediately, and the first book, Dave Dawson At Dunkirk, was published in 1941. A total of 15 volumes were released between 1941 and 1946. By 1945 the series had sold over 2,000,000 copies.