Daughters of Char Chinar 02

Daughters of Char Chinar 01
In a land where beauty is a curse, Nafisa and Meher, identical twins of spellbinding beauty, are hidden away from the gaze of men by their slain mother's relatives. Their powerful father Kazi had abandoned them at birth. Poor and unguarded, the sisters build a secret world of their own, educating themselves and even finding like-minded suitors in a land where love is forbidden...

But when the need arises, their father returns to reclaim them.

He has killed a man. The Jirga Council demands a virgin to atone for his crime. Kazi abducts Nafisa and gives her to the wronged tribe as compensation. Their leader wrenches off her burqa, loosening a torrent of red-gold hair. How unusual! His followers are aroused beyond bearing. Nafisa quakes with terror. They can hardly wait for her ritual 'punishment' to commence...

Will Nafisa succumb to their brutal attack? Or will she live on to fight alongside her sister Meher, for the upliftment of the daughters of Char Chinar?

Daughters of Char Chinar is a bitter-sweet tale of redemption based on the harrowing justice systems that still prevail in parts of South Asia. Here, rape is a punishment and not a crime.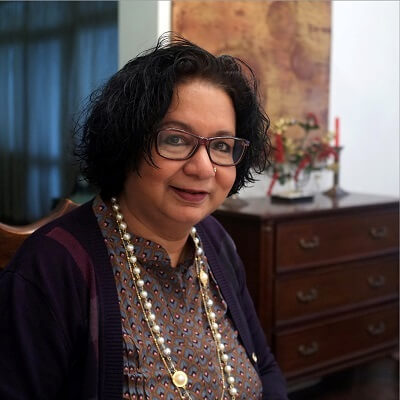 ALMAS KABIR HUSSAIN writes fast-paced contemporary romances set in dangerous orthodox societies. In her novels, stakes are high and survival of her protagonists doubtful. Hussain is the celebrated author of Venus With A P*nis, which has recently been picked up to turn into a web series.
Her earliest memory is that she should have been a boy. Hussain's parents already had four daughters. And in a Bengali-Muslim, Jalpaiguri-Nawab joint family, having five daughters one after the other must have been a bit of a disaster. But, her feminist father G. Kabir started educating his girls at Loreto House, instead of amassing their dowries. He taught Hussain that the principal feminine virtue was not patience and sacrifice, but a full-blooded pursuit of happiness and fulfilment. This is what every book of Hussain is about.
After completing English Honours from Loreto College, she took it upon herself to learn copy-writing and graphic-designing. Hussain ran two advertising agencies, Via and Diva, before she switched careers to writing fiction when her family moved to England. She read Creative Writing at Oxford University. Mesmerised by stories from her early childhood, she typically watches a film a day at Kolkata where she currently resides with her husband Manzer and son Mikhail. Her daughter Soraya lives in London with her husband Amit and her son Kaveer.
An irrepressible extrovert, Hussain loves to hear from her readers. Find her on
www.facebook.com/almas.hussain.969
or email her at
authoralmas@gmail.com
.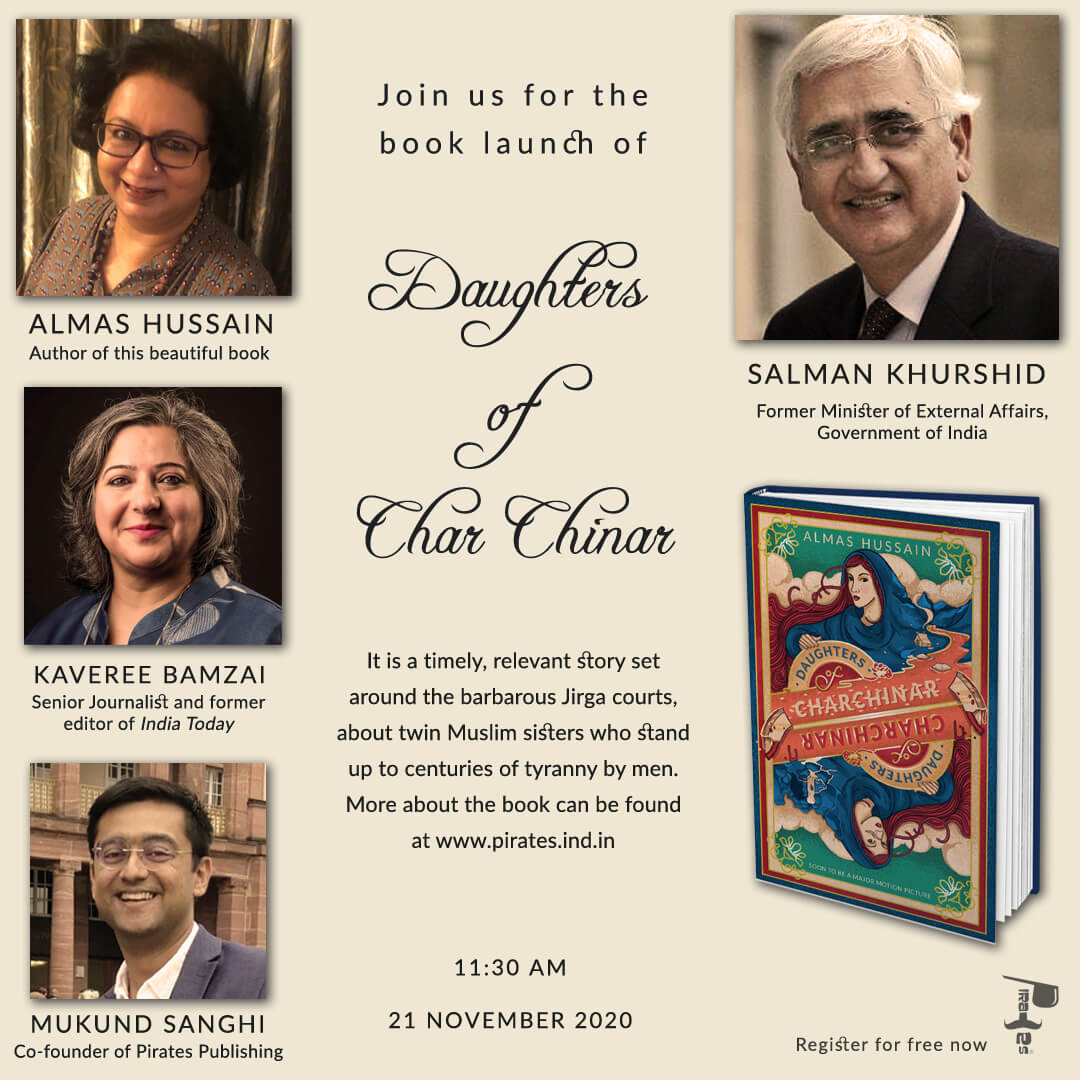 Book Launch of Daughters of Char Chinar with Salman Khurshid and Kaveree Bamzai.
Book Launch with Dr. Rakhshanda Jalil